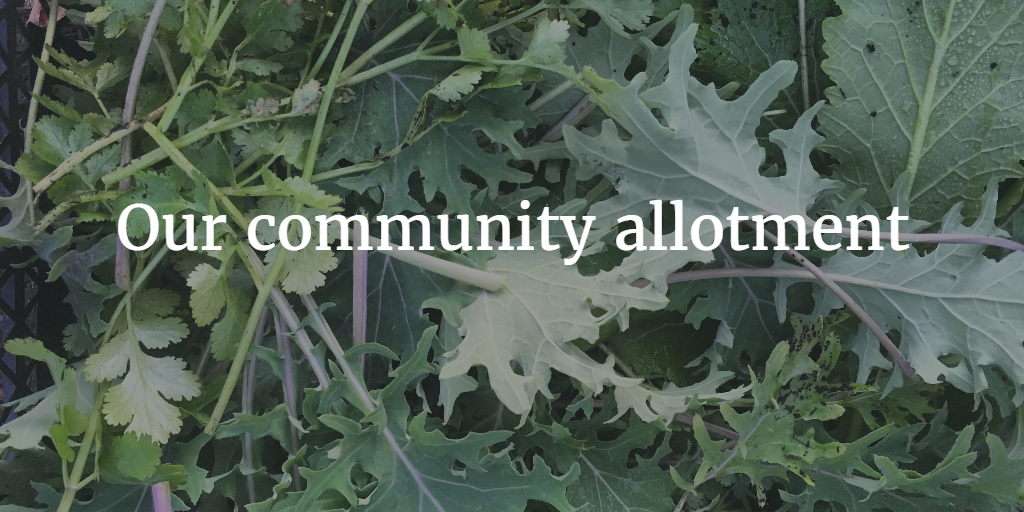 Volunteers are essential to the allotment and our mission of creating healthy, connected neighbourhoods. If you're interested in learning how to grow food, developing some green skills and want to give something back to your local community, come and get stuck in!
Join the team
Everyone is welcome at our community allotment. If you are interested in volunteering, you will need to come along to one of our induction days. These take place on the first Thursday of every month at 10am. We will show you around the site, instruct you on how to use tools and and get you to fill out a short volunteer induction form.
Once that's out of the way, we run our regular volunteer days every Thursday from 10am to 4pm.
As we are part of East Hale allotments, we have to keep the main gates closed at all times. Because of this, we ask volunteers to come, when possible, for a morning, afternoon or full day session. This helps us to not spend our time opening and closing the gates on our busiest days.
Morning sessions – 10am – 1pm. Any extra produce from the garden is provided and we have a communal lunch.
Afternoon sessions – 12 pm – 4pm
If you are a carer or consider yourself to have any support needs, please contact us in advance so that we can help you or your client to have the best experience possible at the allotment.
If you have any other questions or just fancy a quick chat before coming along, please contact Natalie on:
Email: natalie.louise.baker@livingunderonesun.co.uk
Phone: 07483 301123
All Volunteers are also eligible for Haringey Time Credits  
Follow us on Instagram to see more photos
The allotment's story…
What started out as derelict land acquired in 2008 from the Lee Valley Park Authority, produced its first harvest within a year, with the help of over 100 local residents working on the land. It now inspires a whole community to get closer to nature, gain skills and training, and grow and cook their own food.  It has been the recipient of a Green Flag Award every year since 2009.