Who We Are
About Living Under One Sun
"All equal under one sun"
Our Story...
Living Under One Sun was created in 2005 in a corner of Tottenham by mothers of many cultures and ages wanting to reduce their isolation, know more and make their much-neglected neighbourhood safer.
Through a weekly 'meet, cook and eat' peer support group we shared our life stories, gained trust, confidence and strength to reach out – the feeling was ''We are all equal under one sun''! With a place to meet, a pot full of food and some fun and friendship, we experienced the power of what we can learn and do for ourselves, our families and our neighbourhood.
Soon this grew into a local 'village square' meeting place for all, accessing services, gaining qualifications, training community leaders and delivering projects, supported by a Council community worker.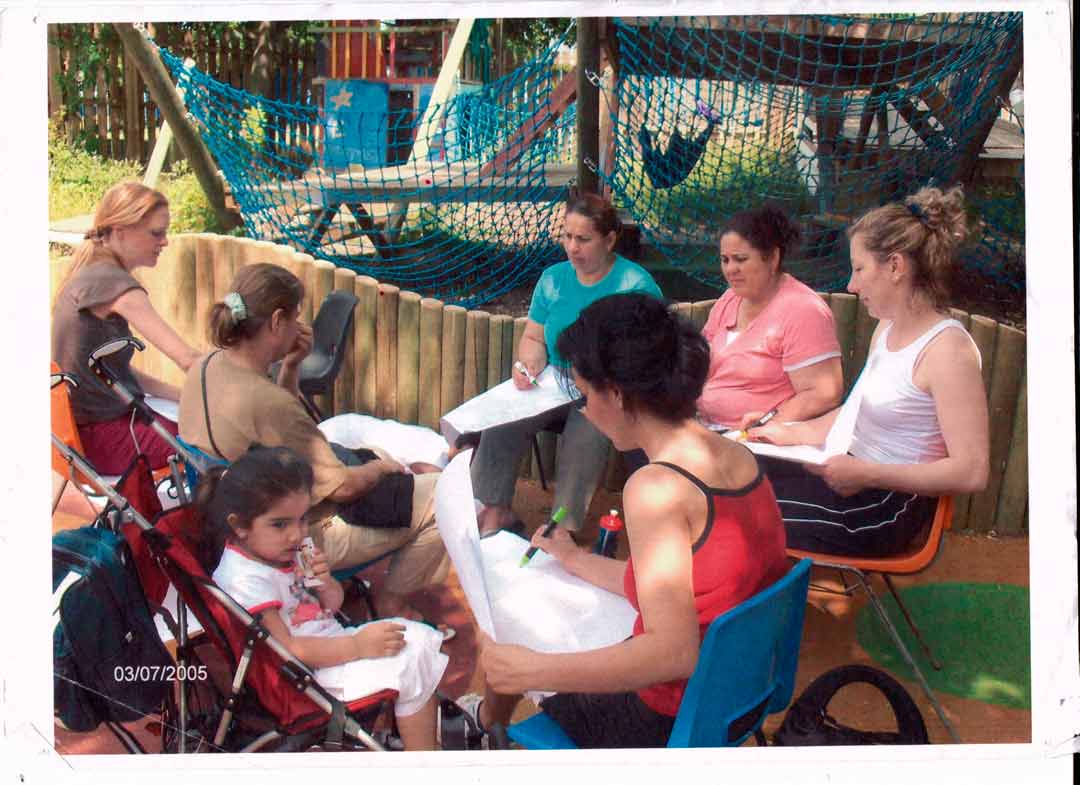 In 2008, we registered as a community- led, not for profit, limited company.
Later that year and cut off from green spaces, we took on transforming part of a vandalised site on Tottenham Marshes, creating a beautiful
community allotment
- and beginning our journey of working with schools, other community groups and partners.
''It's Happy Birthday to Living Under One Sun which has celebrated its tenth anniversary''
From North Tottenham News - 2015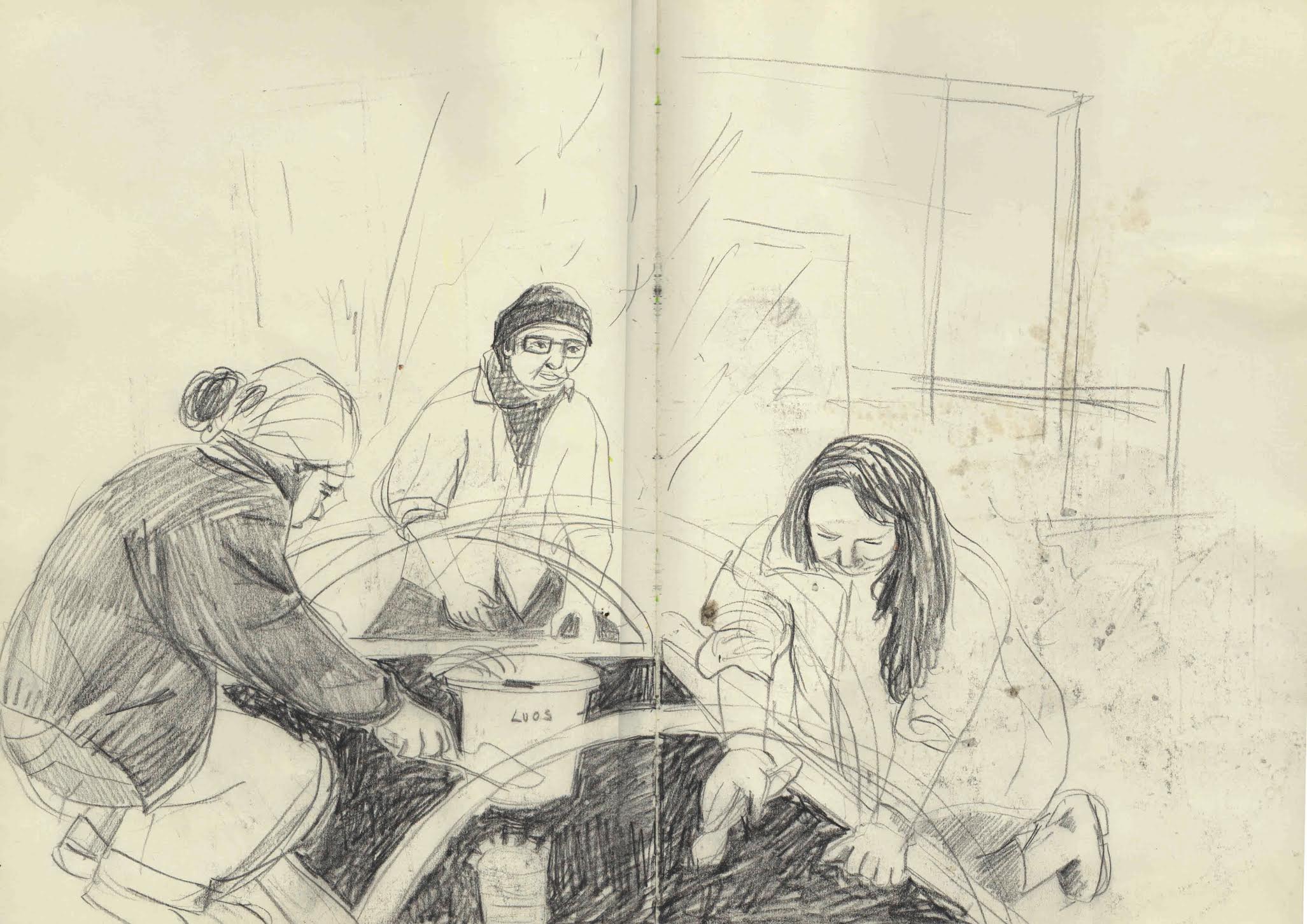 In 2011, against a background of cuts in services and support and the Tottenham riot, like many others our future was uncertain.
As volunteers, and despite no funds or workers, our response was to build on our community's aspirations, believing that
people, Nature and spaces are our true heritage and assets.
With determination to meet our community's needs and hard work we began a new phase. We gathered support from the community,
Council and partners
, secured a base, won funding from the
Peoples Millions Lottery
for our
Blooming Beds and Bees
project, appointed a part time coordinator, winning the
Best Community Group of the Year Award
for the UK from
The Conservation Trust.
Twelve years on we are a multi award winning charity providing innovative and valuable services by and for Haringey's communities.
CHERRY CLARK - Chairperson
Cherry's family is from Tottenham, and she is an experienced local teacher at Francis de Sales infant school on the High Road, she has been a director since August 2011 and is LUOS' Chairperson...
More...
......She has a degree in Early Years Education and speaks French too! Cherry first became involved with LUOS doing the beekeeping course and being a Blooming Beds and Bees community champion. She brought children from her school to the allotment to get hands on experience of gardening and growing food, and then they started their own school growing space!
ANJIA BEINROTH - Treasurer
Anja is LUOS's Treasurer. She has worked in the UK charity sector since 2002, currently managing the finances of national charity Women for Refugee Women. She has a degree in media and communications and HE qualifications in first-line management, community leadership and community organising.
More...
...She is a member of Hackney Co-operative Developments CIC's General Council (board), a former treasurer of charity Hoxton Hall Ltd and a regular cyclist who has campaigned to make London more cycling-friendly. "From the moment Leyla first introduced me to Living Under One Sun, I loved the approach of working with local people, on their terms, to promote healthy living, well-being and sustainability in accessible, practical ways. LUOS is an amazing organisation that puts people first."
NATALIE CURD -
Natalie joined LUOS in 2013 as the Co-ordinator of our Home from Hospital Service, helping to set it up and deliver in a very short time period, and has been a LUOS director since June 2014...
More...
...Natalie has corporate, local authority and voluntary experience as a project manager and researcher in business, culture and community development. She has degrees in psychology and zoology, and occupational psychology, and is currently studying for an MSc in Environmental Management at UCL.
LIZ KELLY - CBE
Liz lives locally and has volunteered at LUOS events.  She is a professor at London Metropolitan University and Director of the Child and Women Abuse Studies Unit...
More...
...She has been chair of the End Violence Against Women coalition for the last 10 years. Liz started out as a community worker and has over 40 years experience with voluntary organisations, including developing governance systems, funding applications and using social media.
LOIS DICKSON
Lois came to LUOS in February 2016, initially working at the LUOS Allotment in and then providing office management and administrative services at the LUOS office, she became a director in December 2016...
More...
...Lois has 17 years experience in the Pharmaceutical industry as a Business Analyst and Project Manager, and is currently working for the Government's Medicines and Healthcare Products Agency. Lois has an undergraduate degree in Psychology and a Masters in Business Administration. 
KEVIN DOWD -
Kevin has worked in social care for 30 years, mainly with vulnerable groups. He is CEO of Haringey Association for Independent Living (HAIL) and is an experienced manager of staff and resources with a commitment to disadvantaged groups...
More...
...Kevin has worked with LUOS over several years, attending events and sharing information and advice, and providing some support services such as completing DBS checks – and he's attended a LUOS bee keeping course!
LIVINGSTONE GILCHRIST
Livingston is a trainer and coach with social enterprise MLB Learning Solutions He has previously delivered development programmes on behalf of Living Under One Sun (LUOS) and hosted and spoke at LUOS events...
More...
...Livingston has a multi-disciplinary corporate background, with a strong bias towards people and community development, and also had his own radio show. As a Success Coach and 'dream enabler' "he aims to help others identify their purpose, tell their stories and LIVE their Legacy". He has wide experience from serving the local and wider community over the past seven years delivering Enterprise, Employment & Work Skills & Personal Development training.
CHRIS SLANEY
Chris was born and raised in Tottenham, and first came across LUOS through his mum's church following an impressive visit from Leyla about beekeeping. He has previously been employed by LUOS...
More...
...assisting with public consultation regarding the North Tottenham CPZ and monitoring and evaluation of our Neighbourhood Connect project. Chris has a degree in German and Maths and works as a US/UK tax advisor. He has also worked for the International Paralympic Committee at the London, Sochi and Rio Paralympic games. "I admire and value the way LUOS operate and often use my network to vote for or publicise its activities. I want to contribute to LUOS's amazing work in the community by empowering as many people as possible in the same way as it has done for me and making a positive difference to Tottenham and our local communities."
THOMAS MACPHERSON
Tom lives locally at Hale Village. His first contact with LUOS was meeting Leyla in Millmead Road and deciding to get involved straightaway by joining the beekeeping course and helping out at the allotment...
More...
...He became a LUOS bee keeper, a role which he maintains to this day, and participated in many LUOIS events and activities before becoming a director in June 2012. Tom is a teacher, and introduced bee keeping to at least one of his schools. He has a degree in marine biology and polluted ecosystems and is currently the head of science at a London comprehensive school. "It's brilliant being in this part of London and having access to a green space and growing food, and able to be part of the local community… just brilliant!". 
JO UTTLEY
Jo lives locally at Hale Village, with wide range of organisational and administrative experience in various roles across corporate and private sector. "I met Leyla one day, she invited me to join in…. and the rest is history"...
More...
...Starting as a beekeeper she got involved straightaway. Jo's quick appreciation and support for innovative and entrepreneurial ideas, has been essential in leading Living Under One Sun forward.
JIMMY JUNGBAHADOOR
Jimmy has grown up in Tottenham and is LUOS's longest serving director, having been appointed in September 2010. He first became involved as youth volunteer after his mum came to a LUOS event,...
More...
...as Jimmy puts it …. "the seed was planted and the branches have grown". Jimmy is a qualified Health & Fitness professional and a multi-skilled sports coach, helped us develop vision and deliver LUOS's cycling, canoeing sessions and club activities.  
Mark Adams
---
Local resident and experienced local authority and partnership manager, advising on urban regeneration, property and planning issues.
James Waterton
---
Experienced and award winning landscape gardener, advising on horticulture and green space projects
Tom Murdoch
---
Local resident and solicitor with leading law firm specialising in charity and voluntary sector law.
Harsha Thanki
---
Local resident and accountant with leading corporate firm, advising on financial issues.
Giorgio Gasbarrini
---
Social Media and Content manager for LUOS.
Brian Wurzell
---
Brian is well experienced botanist, helping us to connect and appreciate the tiniest world, which cannot always be seen with eyes only.
Ian Bailey
---
Ian is our amazing Tottenham mentor, and experienced bee-keeper, who teaches us how to care and protect pollinators, including honeybees.
Over the years there have been many dedicated LUOS volunteers that have come to us shared skills, got training and support, and stayed often for several years, and then moved on.
Our achievements could not happen without their contributions, their dedication, ideas and aspirations to making their neighbourhoods a better place, not just for themselves, but for others.
Current volunteers include: Brian Wurzell, Ruth Green, Henim Tas, Marion Makonnen, Julie, Nguyen Yemisi Olawaye, Shirley Perlman, Diane Fairley, Jamie Jameson, Janet King, Maria Cruz, Ilona Flint, Giorgio Gasbarrini, Keith, Neville and Bob.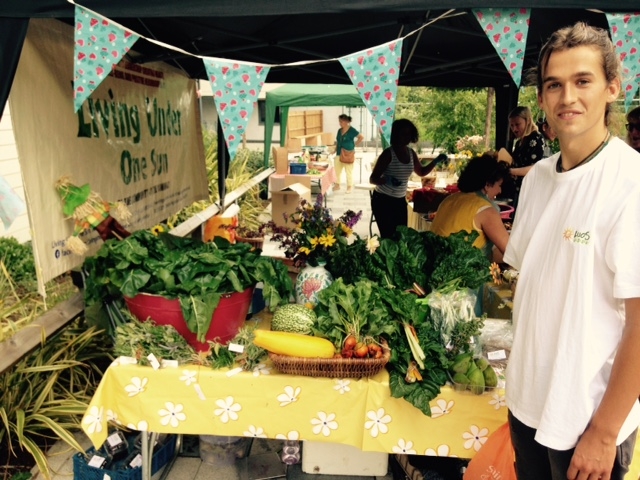 We work collaboratively with our supporters and partners from the community, public and private sectors, some of whom (past and present) include:
Several local schools, Haringey Council (Regeneration, Smarter Travel, Public Health, Adult Social Care, Leisure, Parks and Open Spaces) Haringey 40/20, Newlon Housing Trust and Newlon Fusion, Lee Valley Estates, the Church of England and the Engine Room Centre at Hale Village, Organiclea, TCV (The Conservation Trust), Youth Challenge, Good Gym, Haringey association for Independent Living, Haringey Friends of Parks Forum, Haringey Federation of Residents Associations, Northumberland Park Residents Association, La Salle Investment Management and Premier Inns (Tottenham Hale), Film London, Chelsea Flower Show Fringe, Sustainable Haringey, Team London, University College London & Durham University. LB Haringey, The Big Lottery, The People's Health Trust, Community First, Plunkett Foundation, Well London (Well Communities) and Homes for Haringey. Tesco Tottenham Hale
Some of our Funders
LB Haringey, The Big Lottery, The People's Health Trust, Community First, Plunkett Foundation, Well London (Well Communities) and Homes for Haringey. Tesco Tottenham Hale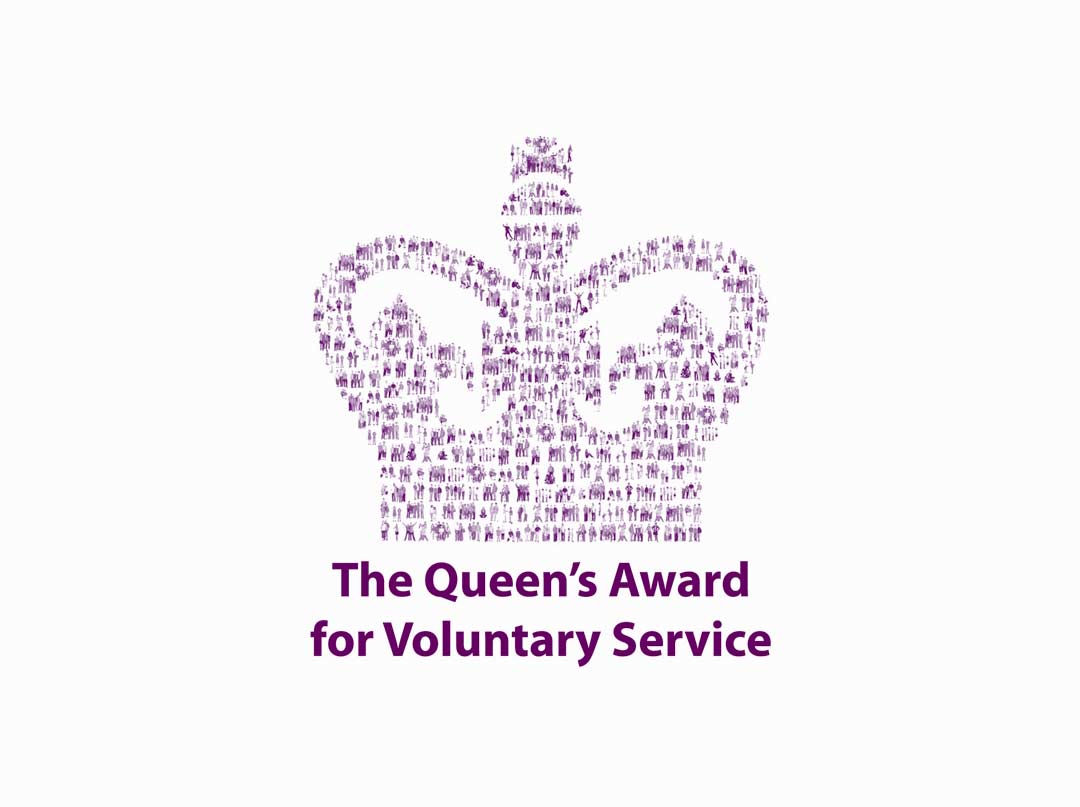 The Queen's Award for Voluntary Service
2017
Green Flag Community Award
2012, 2013, 2014, 2015, 2016
Shortlist for Best Lottery Project
2016 - LUOS's Blooming Beds and Bees
Haringey in Bloom
Best Community Allotment 2014
Haringey Outstanding Achievement in Education
LUOS Nominated 2013
Civic Trust Green Pennant Award
2011, 2012
Organiclea Award
for Inspirational Community Development 2011
TCV National Community Group of the Year
2011
People's Millions Lottery Winner
Blooming Beds and Bees 2011
Haringey in Bloom – 1st prize in Allotment Award
2010
Pride of Britain Award
LUOS Co-ordinator nominated in 2010
Mayor of London Team Volunteering Award
2011
Certificate of Merit in Neighbourhood Award
by Capital Growth - year 2009
Better Haringey Award
Safe & Sustainable Communities 2009
London in Bloom Award
2009