News Our latest work, projects and meetings
Living Under One Sun is a community organisation and charity based in the heart of Tottenham.
"All equal under one sun"
We actively create welcoming places to share stories, ideas and skills for people to become "can do" communities, embracing and leading positive change to include and benefit all cultures, abilities, ages and Nature - in neighbourhoods and globally.
Why We Are Here
We are here to...
Reduce social isolation · Reduce poverty, poor health and anti-social behaviour · Train, skill up and provide pathways to employment for local people · Promote Nature and environmental sustainability · Have a positive impact on regeneration and placemaking · Promote equality and harmony
Past Projects
LUOS's successful 'can do' and 'By the community - For the community' approach has secured funding and commissions to deliver a wide range of innovative community empowerment projects and services - responding to key community needs and aspirations – including:
Well Park Lane, Home from Hospital, Neighbourhood Connect, Collective Switching, Personal Travel Planning and Blooming Beds and Bees.
In our projects we purposefully recruit, train and support unemployed or underemployed local residents who are paid above the London Living Wage. We also create pathways to employment by training and supporting volunteers.
Stories from the Community
Martin

I felt increasingly empowered and invested in my community - I wanted others to experience what I was experiencing. I can say without hesitation the decision to volunteer at Living Under One Sun allotment on a cold and wet January morning was one of the best decisions that I ever made.

Diane

The community allotment is hub of activity, yet an oasis of peace, hidden in Tottenham Hale.[...] There's a great 'welcome' from LUOS staff, with general support/ instructions on gardening tasks and safety from these and other trained instructors. There are loads of tasks to choose from nothing is compulsory. There's a real mixture of people, ages, talents and abilities.
Awards
LUOS is a multi-award winning charity cited for good practice since 2005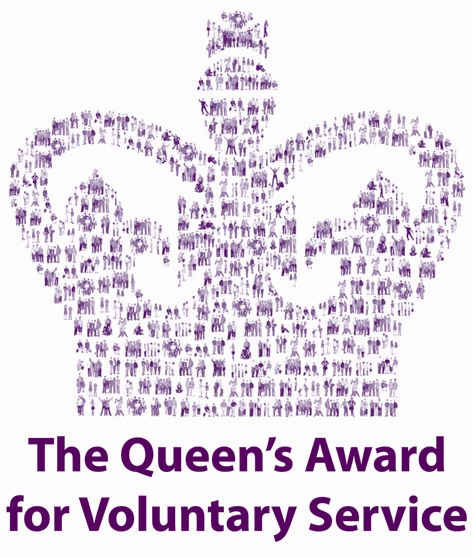 The Queen's Award for Voluntary Service
2017
Green Flag Community Award
2012, 2013, 2014, 2015, 2016
Shortlist for Best Lottery Project
2016 - LUOS's Blooming Beds and Bees
Achievements
Since our humble beginnings, we have helped to shape healthier and happier neighbourhoods
People employed through our projects since 2011
Read more...
Residents taught how to cycle for the first time since 2015
Read more...
Get Involved!
Join In! Make New Friends, Build and Share Skills, Shape Your Community!
A welcoming, multi-purpose Community Hub and Cafe for Tottenham.

Our core mission of providing a friendly inviting place to meet neighbours, share skills and ideas, make new friends, have fun, be fit, grow food, show case talents, perform in our festivals and events.

Living Under One Sun Community Allotment is part of the Chelsea Fringe event in Tottenham

During the program, visitors will be able to have a tour of Living Under One Sun Community allotment site - a beautiful place to grow food, flowers, friends and be more happy!

Join us on Bank Holiday for Art in the Garden!

We'll be opening up our community allotment to the public and running art workshops for adults and children.

Get involved with workshops run by local artists and makers

Bee Happy, Bee Active and Bee Connected! Living Under One Sun's community allotment is open to volunteers every Thursday and will soon be reopening every Saturday.

Do you to learn how to be a perfect beekeeper?Bee Smart and Join our course! This two day course will teach you everything you need to know to set up and look after your own hive!

Do you fancy cycling! Join a ride with the Community! Learn how to ride safely, how to fix your bike and enjoy riding together!

Are you over 55? Then come to Tottenham's Neighbourhood Resource Centre, meet with other great people and have fun!

Discover the most beautiful natural spots and hidden paths in Tottenham. Keep fit and enjoy good company.

Our amazing Julie will help you discovery your inner sewing ability. Materials and machines provided by us. No need to bring anything.
Support our work, become a donor…