Working with the community for the community
Essential to all our work is a friendly, welcoming 'can do' approach.
LUOS brings together people and their ideas – supporting each other to improve our individual lives', shape services and our neighbourhoods. LUOS makes things happen and, together with our partners, we make a positive difference.
Our Focus
We deliver programme to bring Nature. Sports, well-being and harmony closer to communities.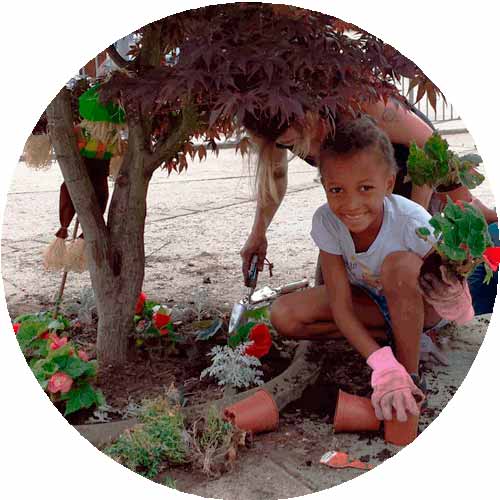 Community Places and Regeneration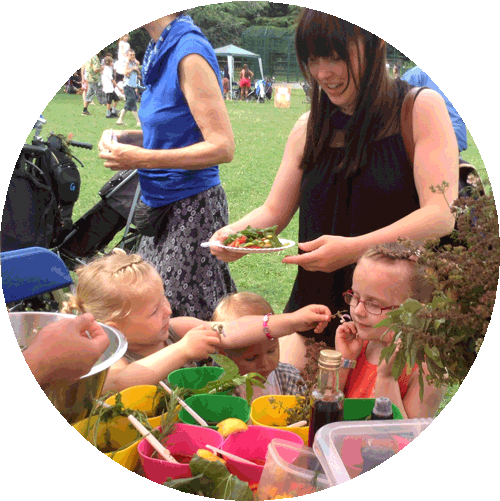 Health and Well-Being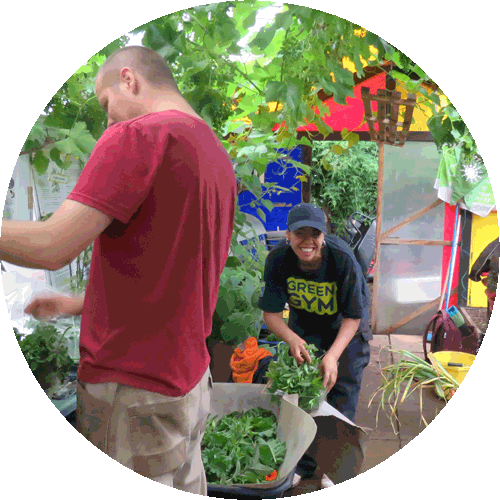 Organic Food and Green Spaces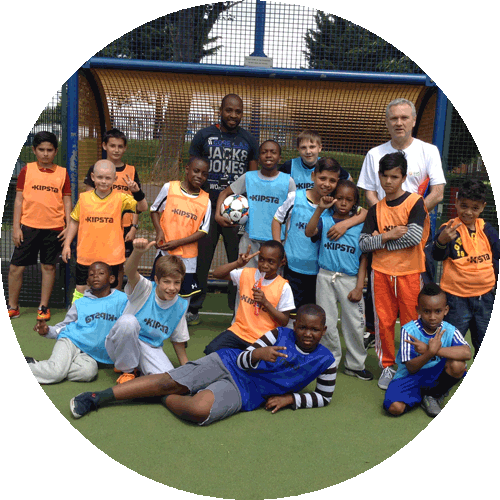 Sports, Art and Crafts
Estate based projects
LUOS is working with Homes for Haringey and Well Communities to deliver community-led estate based gardening, food growing and healthy eating projects.
LUOS has been commissioned by Homes for Haringey, the Council's Public Health and Well Community partnership, to develop and establish residents and friends of green spaces groups through gardening, food growing and healthy eating projects.
We are currently delivering 7 projects across Tottenham: 4 in Northumberland Park, two in Seven Sisters/Tottenham Green, and one in Wood Green. In each case aiming to create strong partnership between residents and local businesses, community groups, the Police and Council services.
Other Community Projects
We continue to deliver weekly free cycling, walking and sewing groups and supporting an over 55s club. We also organise community outreach and consultations, volunteering placement, training, celebrations and events.
Are you over 55? Then come to Tottenham's Neighbourhood Resource Centre, meet with other great people and have fun!

Discover the most beautiful natural spots and hidden paths in Tottenham. Keep fit and enjoy good company.

Our amazing Julie will help you discovery your inner sewing ability. Materials and machines provided by us. No need to bring anything.

Bee Happy, Bee Active and Bee Connected! Living Under One Sun's community allotment is open to volunteers every Thursday and will soon be reopening every Saturday.
---
Corporate Volunteering and Educational Visits
Living Under One Sun has been recognised as an example of good practice across a range of our activities and are experienced in hosting both corporate and educational visits.
All volunteers are offered Time Credits and we can write statement and give certification to support CV and employees personal statements,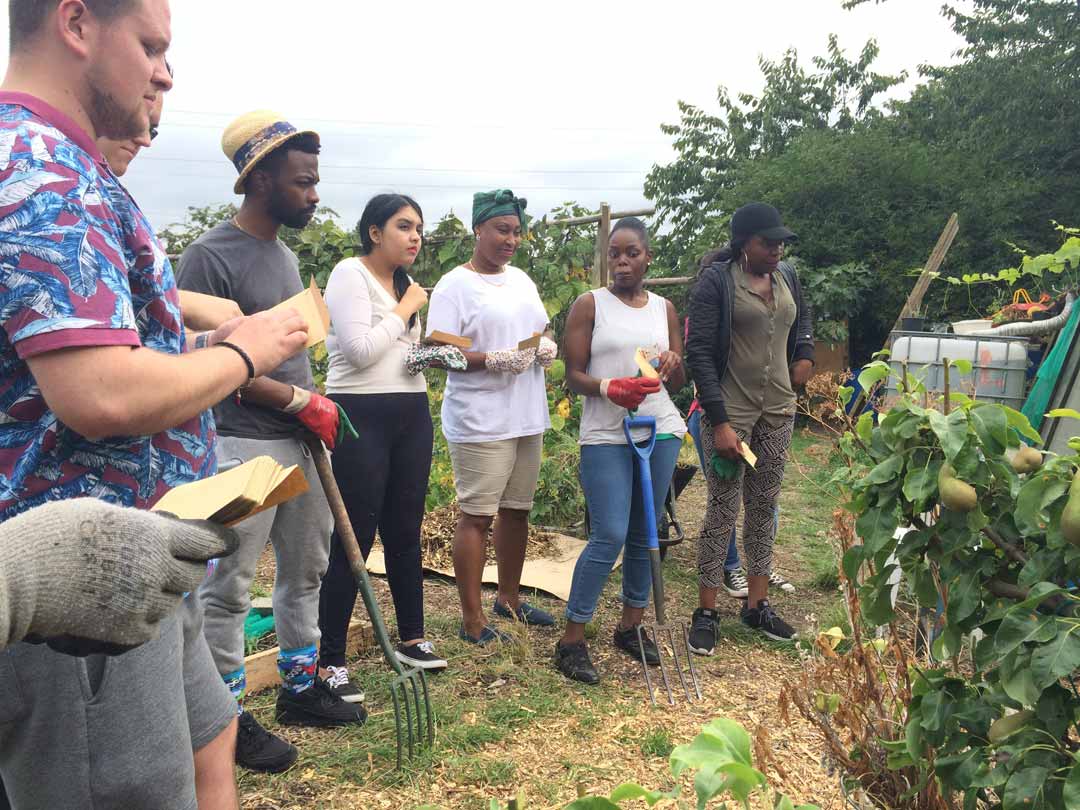 ---
Our Community Allotment "Bringing Nature closer to communities and communities closer together"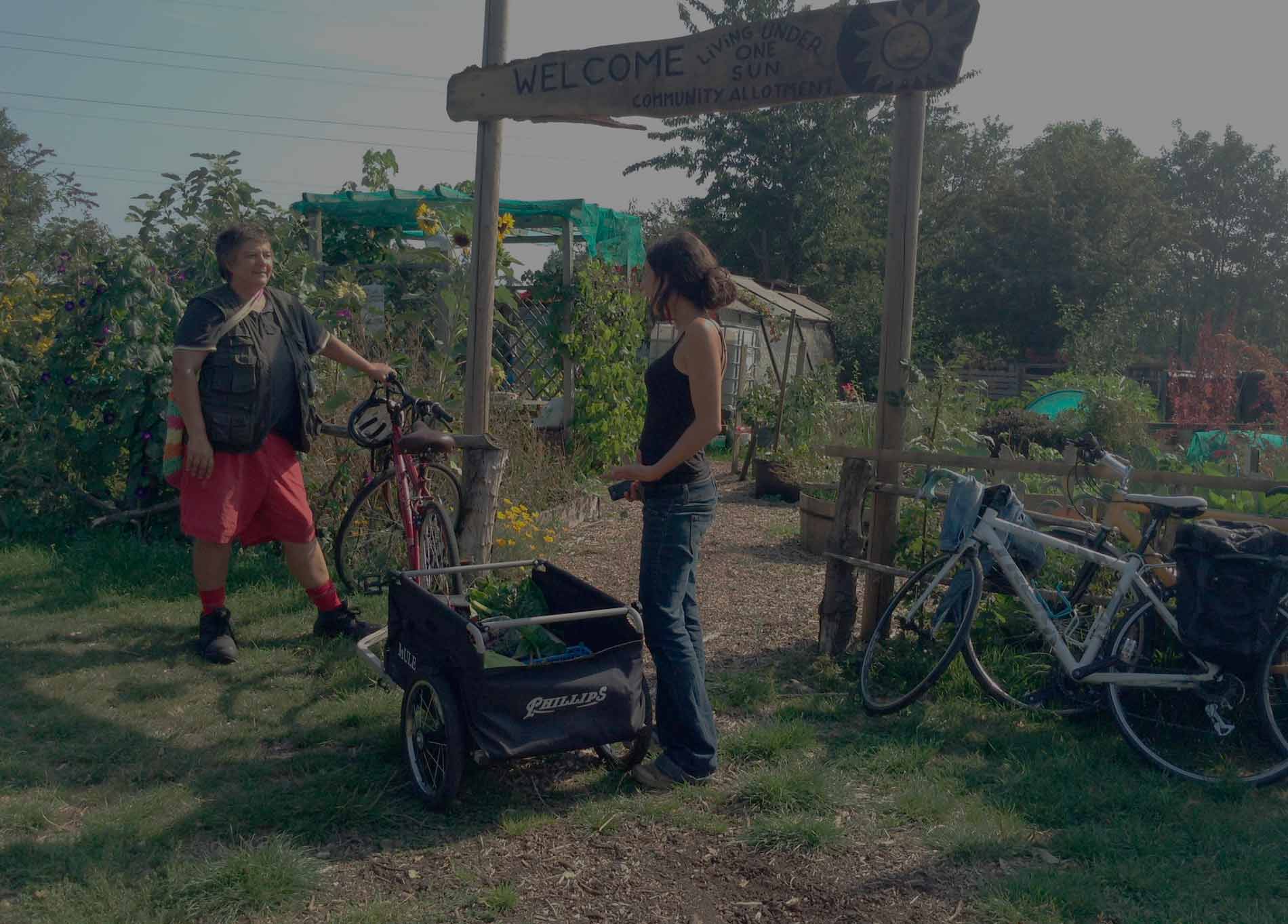 Our multi Green Flag award winning community allotment continues to flourish as a therapeutic beautiful place to be, with our buzzing apiary, growing food, fruits and flowers, offering befriending, placements, training and courses.
Past Projects
LUOS's successful 'can do' and 'By the community - For the community' approach has secured funding and commissions to deliver a wide range of innovative community empowerment projects and services - responding to key community needs and aspirations